ABOUT BELTRAMI ELECTRIC COOPERATIVE
Beltrami Electric is a not-for-profit community-focused electric cooperative created to efficiently deliver affordable, reliable and sustainable energy to more than 17,700 homes, businesses, farms and schools.  Beltrami Electric Cooperative is led and belongs to the communities we serve. The power of community is what being an electric cooperative is all about.
Our Mission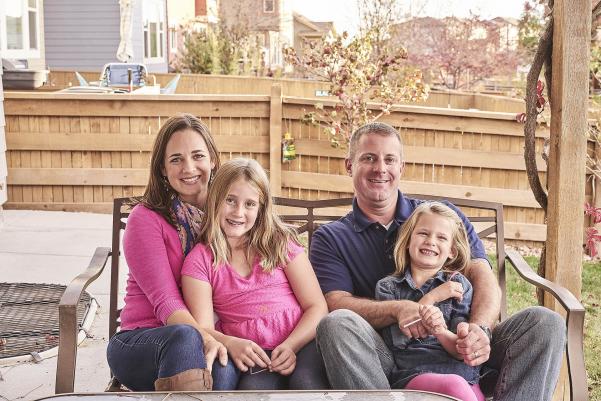 To provide excellent value to our members through the safe delivery of reliable electric service, excellent member service and innovative energy solutions at fair and reasonable prices.
3,518
Miles of distribution power lines owned and maintained
6
Consumers served per mile of line
Our Vision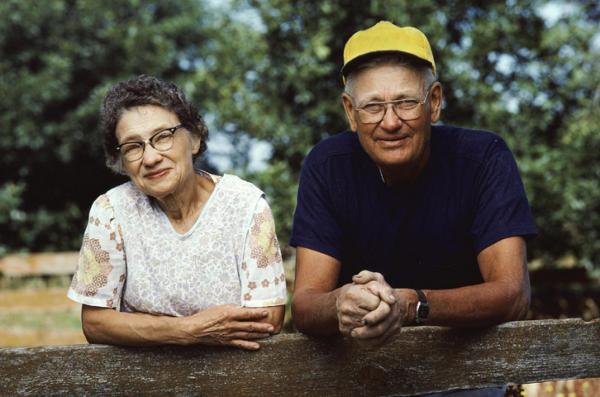 That the members of Beltrami Electric Cooperative realize the benefits of their membership, as we strive to be their trusted energy partner.
3,000
Square miles in our service area
Our Values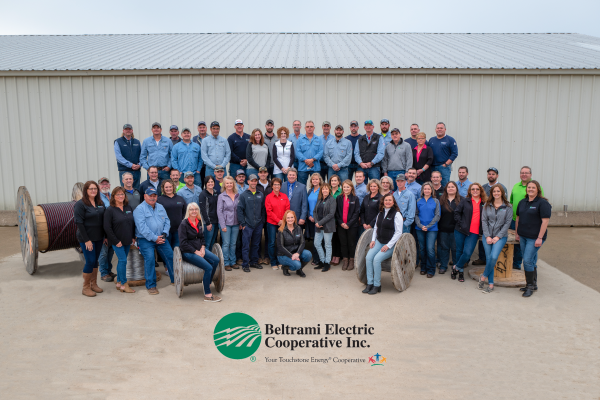 We, the people of Beltrami Electric Cooperative (Board of Directors, Management and Employees) pledge to demonstrate the following values and principles as we fulfill the duties of our positions:
Integrity and honesty in all that we do.

Dedication to a culture of safety.

Dedication to our employees' continual development and a commitment to their well-being.

Accountability for all our decisions and actions with open communications. 

Leadership, innovation and vision in pursuing our mission. 

Loyalty to the philosophy of cooperative ownership and adherence to cooperative principles. 

Supportive of our communities.
1,940
Year Beltrami Electric Cooperative was established
9
Board Members representing the cooperative
Your Membership Matters
Beltrami Electric Cooperative (BEC) is a not-for-profit electric cooperative built by the communities we serve to deliver reliable, sustainable and affordable energy.  And, because we answer to local members like you, rather than out-of-town shareholders, our electric cooperative has a unique understanding of our local needs. In fact, our leaders and employees live right here in our communities.  
Established in 1940, BEC is a community-focused organization, providing jobs and investing in the community through programs like electric vehicle charging, community solar, Operation Round-up, Scholarships for Higher Education and a Youth Leadership Tour to Washington, D.C.  
Being a member of a cooperative distinguishes you from other electric utility consumers, as well as other business relationships, in important ways. 
Co-op leaders are members of our local communities. Our nine board members live right here in our local area and are elected by co-op members just like you. Your membership matters because you have a vote in how your Cooperative is governed. Members elect the board of directors from their friends and neighbors. Board members serve three-year terms and elections are held at our annual meeting.  

We belong to the communities we serve. Since we are a cooperative, any excess revenue is shared back with members, over time as capital credits.   

We follow the same seven cooperative principles that all cooperative businesses follow.  
Though we are local and serve nearly 18,000 members in Beltrami, Cass, Clearwater, Hubbard, Itasca and Koochiching counties, we're also part of something much bigger. Across the country, electric cooperatives work together to restore power during major outages, develop new technologies and build infrastructure that benefits us all.  
In addition to our energy efficiency programs, community solar garden program and our electric vehicle program, we're always looking for new ways to help our members save energy, save money and take advantage of the technology that's changing the way we live and work. 
The opportunity to provide an important service, while embracing traditional community values, has never been greater. It's a passion we share with you, our members, for making our community a place we're all proud to call home.  Your Membership matters because you matter to your Cooperative.
Beltrami Electric Cooperative celebrated its 75th anniversary with a commemorative video about how the cooperative was started and the changes members have seen over the past 75 years. The video features interviews with cooperative members, former employees, and board members.