The Northern Lights was created in the late-1940s as a communication tool for members of Beltrami Electric Cooperative. Each member receives a subscription for the Northern Lights, which contains the latest information about their cooperative, energy efficiency tips, electrical safety, cooperative events, board meeting highlights, and classified ads.
--------------------  Submit A Classified Ad Here  --------------------
Northern Lights Newsletter
Click on the image below to download a PDF of the Northern Lights Newsletter.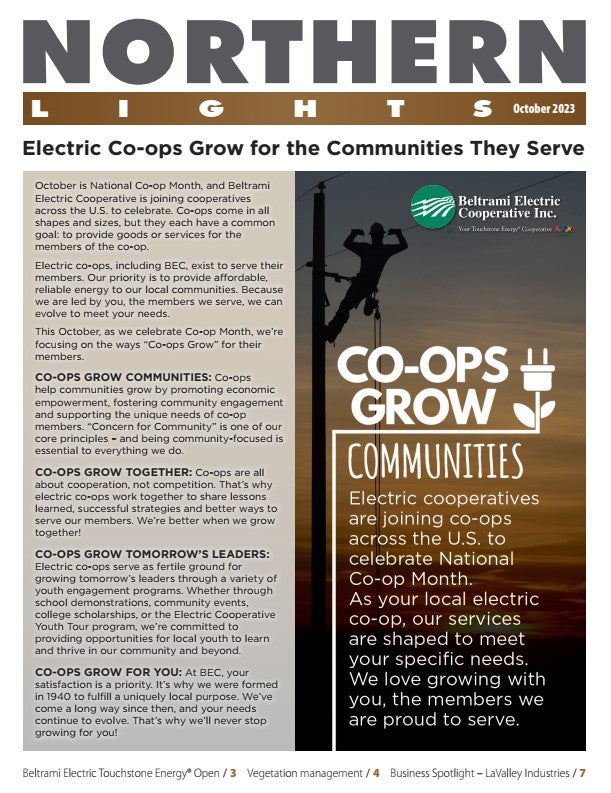 WATTS UP! is Beltrami Electric Cooperative's E-Newsletter and is designed to provide our members with tips and information on energy efficiency, safety, cooperative events and much more.  The content will not be exactly like the print newsletter the Northern Lights and we hope you find the information interesting and beneficial.
If you have unsubscribed from our e-newsletter, you can re-subscribe by completing the form below.