HOW POWER IS RESTORED
Whenever there is a power outage, our primary goal is restore your power....quickly and safely.  We have operational procedures in place to organize the restoration process, as well as communication procedures to provide information to radio stations, television and newspapers to keep you informed. You can also find outage updates on our social media pages on Twitter and Facebook.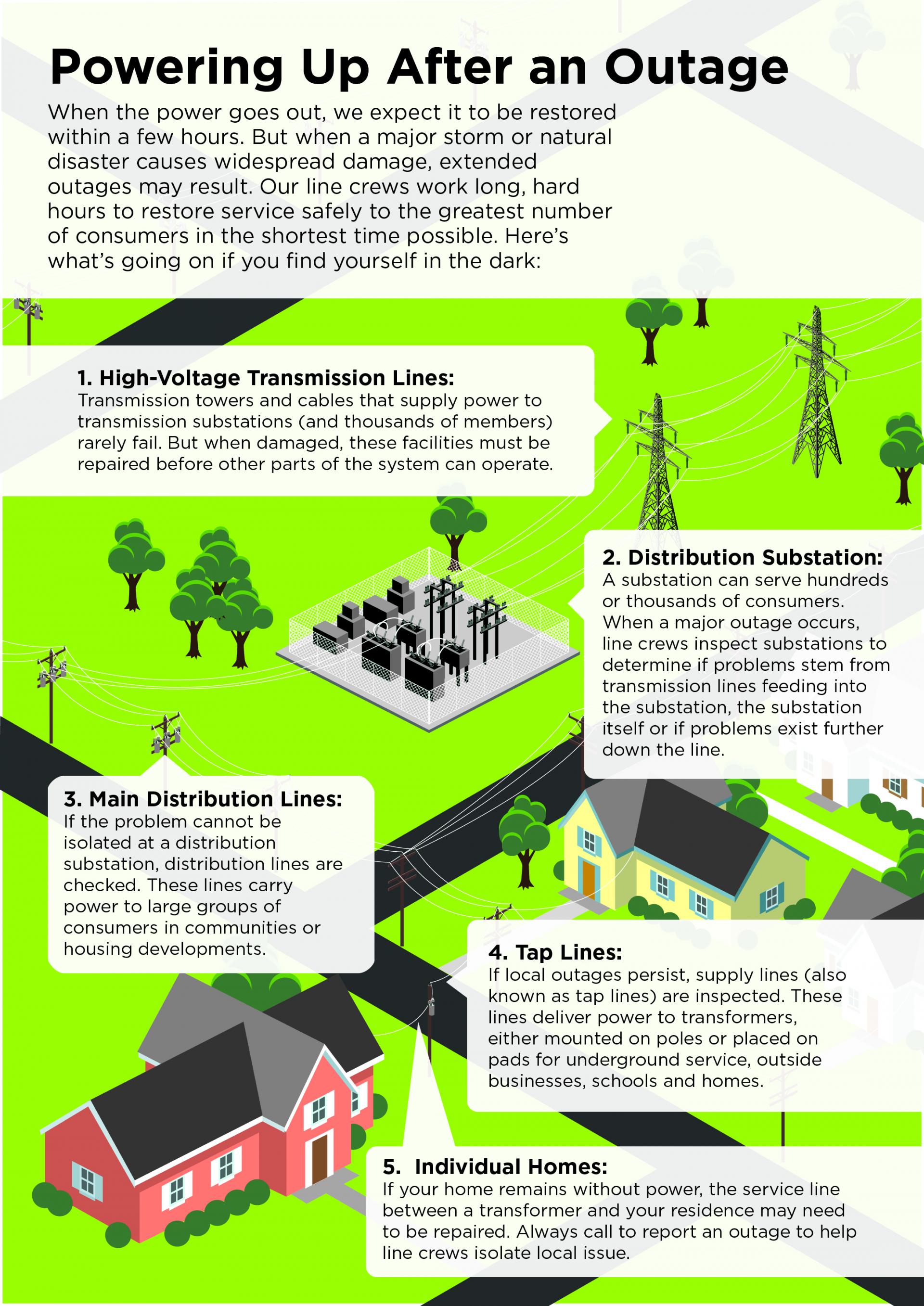 Damage After an Outage
Power outages, whether triggered by a storm, lightning, trees, animals, or vehicles hitting power poles, can damage computer equipment, TVs and other appliances in your home. These events are all out of our control and Beltrami Electric Cooperative does not compensate for any damaged equipment. 
However, most homeowner's insurance policies cover losses from power interruptions caused by lightning, windstorms and other such weather.  Make sure you're familiar with your policy and what is covered. Call your agent if you're not sure about your specific coverage. You can help protect your own equipment by unplugging it during a power outage and by installing surge protection.