Operation RoundUp®
Operation RoundUp® is a charitable program unique to electric cooperatives that is designed to provide financial assistance to local nonprofit organizations and community projects. Together, we are using our small change to make a big difference in our local communities!
Quote
Small Change Makes a Big Difference

It's only small change - 1 cent to 99 cents per month - but when you multiply that by the thousands of cooperative members who participate in Operation Round Up, it makes a big difference for our communities.

Beltrami Electric Cooperative Trust Board:
The Trust Board for Operation Round Up® is separate from the Beltrami Electric  Board of Directors. The Trust Board is made up of five members from our communities who serve on the Board on a voluntary basis without any compensation. Barbara Siler, Bemidji; Sharon Hadrava, Laporte; Kay Mack, Bemidji; Miriam Osborn-Dougherty, Blackduck; Lea Perkins, Red Lake.  The board meets a minimum of twice each year to screen and approve donation requests.
The trust board allocates funds according to general guidelines. Categories include Community Service, Economic Development, Education & Youth and Environment. Grants will be awarded to non-profit or community-based organizations that demonstrate a commitment to enhancing the quality of life in our communities. Contributions will be distributed primarily in the local area served by Beltrami Electric Cooperative.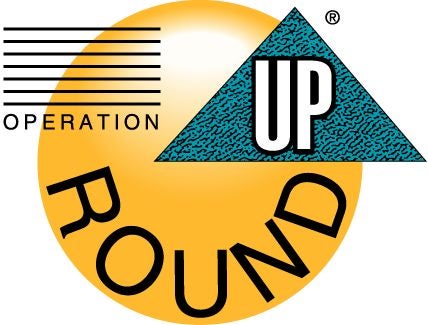 About Operation Round Up

Operation Round Up® is just what its name implies.  Each month,  your monthly billing statement is rounded up to the next whole dollar amount.  For example, a member's monthly bill of $62.73 would be automatically rounded up to $63.00, with the additional 27 cents going to the Operation Round Up fund.  Through participation in Operation Round Up®, the average yearly contribution per member is six dollars ($6).  The maximum yearly contribution is $11.88.  Contributions are tax deductible, and the amount donated is shown on monthly bills.  The money collected is placed in a separate account held by the Beltrami Electric Cooperative Trust.