COVID-19 / CORONAVIRUS RESPONSE
As a provider of critical power infrastructure, we need to be able to keep the lights on. The safety of our employees, members and community is our top priority while continuing to provide safe, reliable electricity. Our office remains open, however we ask that guests follow Governor Walz's executive order mandating the wearing of face masks/coverings when visiting our facility as well as adhering to social distancing protocols. 
For members that prefer to do business remotely, please contact us by calling (218) 444-2540 or (800) 955-6083 or emailing us at info@beltramielectric.com with questions as many of our services can be completed electronically. 
Operations Update
Our Lobby is Open for Business - 6/1/2020
7/27/20 Update:
Attention: Masks or face coverings are now required when entering our facility, per Governor Walz' executive order. Please help us comply with this mandate by wearing a mask/face covering. Visitors are encouraged to practice social distancing and follow floor signage.
Beltrami Electric Cooperative is open for business. We are taking special measures to protect all visitors and employees as the COVID-19 pandemic continues.
Hours of operation are 8 a.m. until 4:30 p.m., Monday through Friday.
We're continuing to closely monitor the latest developments regarding COVID-19 and following recommendations from local and state officials, including the CDC.
We're Taking Extra Precautions:
We have installed clear acrylic sneeze guards at our front counter
We have added social distancing markers to our lobby floors to help keep visitor at least 6 feet apart
We have enhanced cleaning and disinfecting procedures throughout our offices
We are requiring employees who interact with members to wash or sanitize hands frequently
We have provided face masks, gloves and sanitizing products to our employees
For members who wish to prefer to do business remotely, give us a call at (218) 444-2540 or (800) 955-6083 or email us at info@beltramielectric.com. Our Member Services Department is available Monday through Friday, 8 a.m. to 4:30 p.m. as many of our services can be completed electronically.
We thank you for your continued patience while we work through these new protocols.
Operations
Line crew personnel will be working on new service construction, maintenance work and annual line inspections in the following townships: Guthrie, Hagali, and Roosevelt. Crews will be in BEC pickups, and will be inspecting overhead equipment, padmount transformers (that green box in your yard), as well as reading meters at locations. We ask that members please practice social distancing and stay at least 6 feet away from crews. 
Roger Spiry Community Room
In March, we closed our Community Room to the public and we have extended this closure through the end of August. We appreciate your understanding during this time.
Account Management During COVID-19
We are encouraging everyone to stay as up-to-date on their payments as possible, however we understand that there may be circumstances now impacting your ability to pay due to COVID-19. We are working with members by arranging payment plans and can help direct you to assistance that may be available. Members can manage their account online through SmartHub, including view/pay your bill, monitor your energy use, report an outage, submit a service request and more.  
Cooperative Events
Beltrami Electric Cooperative's Indoor Garage Sale has been rescheduled from May 2nd to October 3rd. This event is an annual fundraiser for The United Way of Bemidji Area. Vendors may contact Cammie via email covgel@beltramielectric.com with any questions.
We regret to announce that GreenTouch Day at Lake Bemidji State Park originally scheduled for May 2nd has been cancelled.
Beltrami Electric's Power Plant Tour has been cancelled for 2020.
Wednesday | August 12, 2020
Air source heat pumps use the temperature difference between indoor and outdoor air to provide efficient heating, cooling and humidity control.
Stop Scams - Know the Signs
Beware the coming coronavirus scam tsunami. Visit FRAUD.ORG to learn about the most common types of scams out there as well as what you can do to protect yourself. Robocalls and stimulus check scams are two forms of fraud expected to increase due to coronavirus.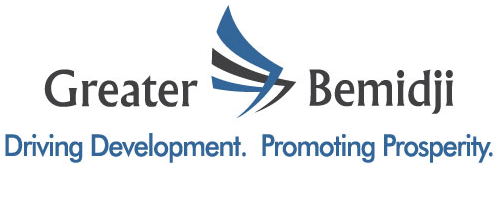 We encourage local businesses affected to talk to your banker and apply for federal and state assistance program. If you are unsure of what you qualify for, reach out to Dave Hengel at Greater Bemidji. Dave and his staff will be able to assist you in understanding what is available and how to apply.  Contact Dave Hengel at (218) 444-5757 or dhengel@greaterbemidji.com or visit www.greaterbemidji.com for more information.
Small Business Assistance
NOTICE: WALZ ANNOUNCES BUSINESSES CAN APPLY FOR $62 MILLION IN COVID-19 RELIEF FUNDING - JUNE 23, 2020
Governor Walz today announced the Minnesota Department of Employment and Economic Development is now accepting applications for the $62.5 million Small Business Relief Grants Program for businesses impacted by COVID-19.
Eligible businesses with 50 or fewer employees may apply for grants of up to $10,000. The application period will be open for 10 days, the maximum time allowed by the law, and will close at 5:00 p.m. on Thursday, July 2. A randomized, computer-generated lottery process will be used - in consultation with the Minnesota Lottery and observed by an independent third party - to select eligible businesses that will receive funding.
OUT OF WORK? Looking for a better job? The state will pay for online classes. Learn more.
Several state and federal programs have been built to assist small businesses struggling during the COVID-19 pandemic.
If you have issues with your application, or questions about whether your business is eligible for a program, please contact DEED using the resources available on their website for the fastest and most accurate answers. In addition, programs passed by the federal government may not still available — please keep checking the federal program websites for updates.
Different programs make sense for different businesses, so DEED is providing this summary to help small businesses quickly see which programs might be right for their situation.
COVID-19/Coronavirus Resources