COVID-19 / CORONAVIRUS RESPONSE
As a provider of critical power infrastructure, we need to be able to keep the lights on. The safety of our employees, members and public is our top priority while continuing to provide safe, reliable electricity. Our office is now open, and we ask that guests follow social distancing protocols.  For members that prefer to do business remotely, please contact us by calling (218) 444-2540 or (800) 955-6083 or emailing us at info@beltramielectric.com with questions as many of our services can be completed electronically. 
Operations Update
Our office is now open for members and the public, however, we ask that guests practice social distancing. We have decals on our floor in our lobby as well as a hand sanitizing station for guests to use. Public restrooms are also available for hand washing. Plexiglass has been installed at our front counter and we are we are working diligently at keep our work areas clean and sanitized.
For members who wish to prefer to do business remotely, we encourage you to contact us during business hours (8:00 am - 4:30 pm, M-F) at (218) 444-2540 or (800) 955-6083 or email us at info@beltramielectric.com as many of our services can be completed electronically.
We thank you for your continued patience while we work through these new protocols.
Operations
Line crew personnel will be working on annual line inspections in the following townships: Guthrie, Hagali, and Roosevelt. Crews will be in BEC pickups, and will be inspecting overhead equipment, padmount transformers (that green box in your yard), as well as reading meters at locations. We ask that members please practice social distancing and stay at least 6 feet away from crews. 
Roger Spiry Community Room
In March, we closed our Community Room to the public and we have extended this closure through the end of June. We will be contacting groups and organizations who have booked the room to cancel or reschedule their event. We appreciate your understanding during this time.
Account Management During COVID-19
We are encouraging everyone to stay as up-to-date on their payments as possible, however we understand that there may be circumstances now impacting your ability to pay due to COVID-19. We are working with members by arranging payment plans and can help direct you to assistance that may be available. 
Members can manage their account online through SmartHub, including view/pay your bill, monitor your energy use, report an outage, submit a service request and more.  
Outage Information
If you experience an outage, please report it by calling us at (218) 444-2504 or (800) 955-6083, through your SmartHub app, or through Outage Texting (must have registered for this service prior).
Services
We will begin performing some minor service work at this time, ensuring social distancing standards are met. In regards to our load management (off-peak) program, ensuring our members have heat in their home is considered an essential service, so if your electric heat isn't working, please contact us.
Cooperative Events
Beltrami Electric Cooperative's Indoor Garage Sale has been rescheduled from May 2nd to October 3rd. This event is an annual fundraiser for The United Way of Bemidji Area. Vendors may contact Cammie via email covgel@beltramielectric.com with any questions.
We regret to announce that GreenTouch Day at Lake Bemidji State Park originally scheduled for May 2nd has been cancelled.
Beltrami Electric's Power Plant Tour has been cancelled for 2020.
Recent Posts
When you hear, read or watch news about an outbreak of an infectious disease, you may feel anxious and show signs of stress. These signs of stress are...
Stop Scams - Know the Signs
Beware the coming coronavirus scam tsunami. Visit FRAUD.ORG to learn about the most common types of scams out there as well as what you can do to protect yourself. Robocalls and stimulus check scams are two forms of fraud expected to increase due to coronavirus.
Payment Assistance Resources
Need help paying your electric bill?  The Energy Assistance Program (EAP) can help!
The Minnesota Dept of Commerce Energy Assistance Program (EAP) has extended the deadline for households to apply for EAP benefits. This change allows EAP to serve the expected increase of households with the additional FFY20 federal funds allocated to Minnesota to assist with hardships resulting from the COVID-19 pandemic. 
Application deadline extended to July 1
Commerce EAP is extending the deadline for households to apply for EAP benefits to July 1. This change allows EAP to serve the expected increase of eligible households.
Eligibility period change
Starting April 1, 2020, through September 30, 2020, households only need to provide one month of income proof. Applications signed on or after April 1 require only income proof from the last full calendar month to determine eligibility.  This change helps households with a recent change in income apply for assistance without having to wait potentially months to become eligible.
Crisis Benefits:
The Minnesota Energy Assistance Program (EAP) has announced temporary changes to their Crisis Benefit policy to ensure low income Minnesotans can access emergency benefits and not fall significantly behind on their energy bills. The changes are in effect April 7 to July 15, 2020. The changes include:
1. Income eligible households may be eligible for Crisis Benefits based on any unpaid past due balance, with the Crisis Benefit amount equal to the past due amount plus any current balance on the day verified up to the annual Crisis maximum. Past due is any previously unpaid balance beyond the current month's charges.
2. Increase Crisis Benefit Maximum Amount. Previously, EAP Crisis Benefit policy allowed for a maximum annual total Crisis Benefit of $600, regardless of the number of Crisis events. EAP has increased the Crisis Benefit maximum amount to $1,200 annually.
Minnesota Energy Assistance Program Eligibility & Guidelines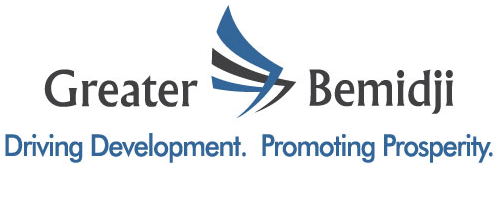 We encourage local businesses affected to talk to your banker and apply for federal and state assistance program. If you are unsure of what you qualify for, reach out to Dave Hengel at Greater Bemidji. Dave and his staff will be able to assist you in understanding what is available and how to apply.  Contact Dave Hengel at (218) 444-5757 or dhengel@greaterbemidji.com or visit www.greaterbemidji.com for more information.
COVID-19/Coronavirus Resources