The 17th Annual Beltrami Electric Touchstone Energy® Open was held August 20, 2021, at Castle Highlands Golf Course, and raised $10,750 for the United Way of the Bemidji Area.
"Beltrami Electric's Touchstone Energy Golf Tournament has been a staple event for the United Way of Bemidji Area.  Not only has the tournament given hundreds of participants the opportunity to support their community, it's also helped thousands of people in our community to thrive," said Denae Alamano, executive director for the United Way of Bemidji Area.  "We can't thank Beltrami Electric and their staff enough for the impact their event makes year after year!"
Capturing first place in the 4-person scramble was the. team of Brenden Beaulieu, Arnold Pemberton, Jr., Tammy Cartwright and Brent Pemberton, Sr., with a net score of 53. The Bemidji Collision Center team of Tim Gullickson, Gary Cartwright, Lee Pemberton and Tom Riewer, also had a net score of 53, tying for first and per USGA tie-breaking rules, securing second place in the tournament. Third place went to the team of Paul Bunyan Communications of Dane Jones, Don Dale, Bob Lindberg and Brian Bissonette, with a net score of 55.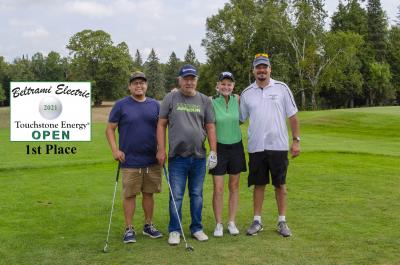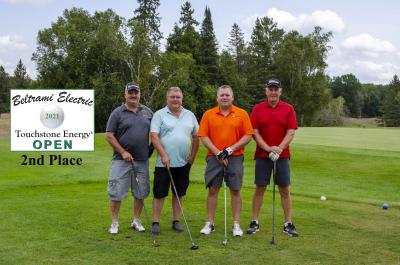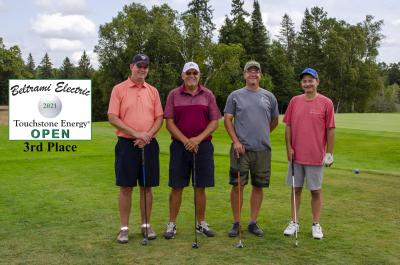 "This event has raised more than $154,320 for the United Way of Bemidji Area since its inception," said tournament organizer Angela Lyseng. "We are extremely pleased and grateful to our community, sponsors and participants for their continued support of this wonderful fundraising event."